"… the necessary expertise that you need, with the personal and dedicated service that you want."
Bogaars & Din was formed in 2001 and is a boutique insurance litigation and advisory firm focused on serving the insurance industry.  Since our firm's inception, we have provided quality legal advice to our clients in all aspects of insurance law.
Our practice encompasses advising and handing claims in the following classes – Contractors All Risk, Fire & Water Damage, Motor Accidents, Performance Bonds, Personal Injury, Professional Negligence, Product Liability, Public Liability, Travel Insurance, Work Injury Compensation claims.
We also offer our clients legal expertise in other areas of the law, including construction, corporate, crime, debt recovery, defamation, employment, insolvency (corporate and personal), wills, trusts and administration.
We understand the insurance industry and insurers' legal requirements. Whether advising on insurance policies, defending claims or pursuing recoveries our clients are always assured of receiving legal service of the highest quality.  In this regard, we focus on working with our clients to limit their claims exposure and save money.
We adopt a down-to-earth approach and we always make time to advise clients, from bread and butter issues to the most complex claims.  We always strive to render advice which is both relevant and practical with minimal fluff.  We think ahead and address issues which may not even be apparent at the time. We are a known and respected practice and advise on a wide range of insurance lines, particularly motor insurance and general casualty claims.  We act for a number of large global insurance companies as well as local insurers.  We have a highly experienced team and we bring commercial experience to the table when advising our clients.
At Bogaars & Din, we firmly believe that the correct approach to legal problem solving for our clients is to take the practical approach.  From the first telephone call to the last handshake, we give you more.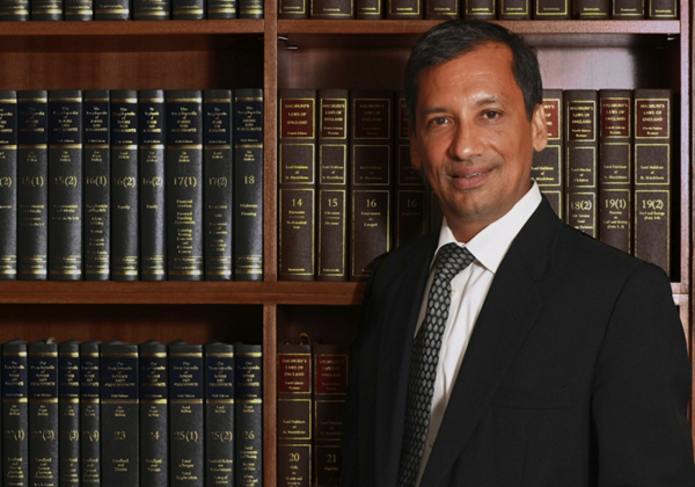 SAVLIWALA DIN
LLB Hons, National University of Singapore
Advocate & Solicitor, Singapore
SAVLIWALA DIN is a founding partner of Bogaars & Din with 28 years of legal experience which spanned four years as a Deputy Public Prosecutor with the Commercial Affairs, Department of the Ministry of Finance, and the next 24 years in private practice in two renowned law firms in Singapore.
Din's practice encompasses criminal, commercial and civil litigation.  As far as criminal work is concerned, the mainstay of Din's work is in the area of corporate and securities frauds or "white collar" crimes.  Fraud, in all its facets, is one of his specialties.
As a civil lawyer, Din's specialty is in the area of insurance law, and the resolution of all kinds of claims.  Since 1993, Din's practice has focused on limiting the liability of insured parties, undertaking recovery actions and advising on policy coverage and assessing the value of damage to property and injuries.
In the course of his practice, Din has handled claims in the Court of Appeal, the High Court and the Subordinate Courts involving motor insurance policies, workmen's compensation policies, public liability policies, construction all-risks policies, product liability policies and professional indemnity insurance policies.  Din has also advised on the drafting of insurance policy terms.
In terms of significant cases undertaken for insurers, Din has done a case where the Court was asked to interpret and apply the "Avoidance of Certain Terms & Right of Recovery" clause, acted for 2 major property agency companies and their underwriters to resolve professional indemnity claims against their agents and has acted for executive and independent directors of listed companies to defend claims made under D&O policies.
Din has also been involved in a multitude of cases where insurers faced large claims for personal injury and managed to save large amounts through undertaking investigations and cross-examination of Doctors. In the standout case, an injured person claimed $1,500,000.00 on the basis that his whole career was over because of injuries he suffered. The case ended with the court awarding the Plaintiff just $20,000.00 for pain and suffering and $10,000.00 for medical expenses, leading to massive savings for underwriters. That case involved cross-examining 7 Doctors that the Plaintiff had called to try to prove his case.
In another recent case, Din was instructed by underwriters to make a recovery claim against electrical engineers on behalf of an insured hotel.  Electricity supply had disrupted as a result of an explosion in the high tension switchgear room. Insurers paid out for property damage and business interruption and sought recovery from the Engineers on the basis of their negligence. Recovery was successful.
---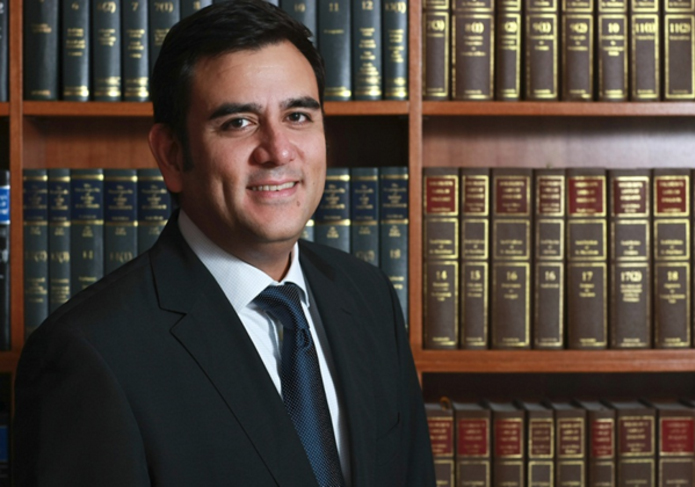 NIGEL BRIAN BOGAARS
LLB Hons, University of Buckingham; Barrister-at-Law, England & Wales
Advocate & Solicitor, Singapore
NIGEL BOGAARS is a founding partner of Bogaars & Din, He holds an LLB (Hons) degree from the University of Buckingham.  Nigel was called to the Bar of England and Wales in 1990 and worked with a City of London law firm till 1993.  He was called to the Singapore Bar in 1994.  He commenced practice in Singapore with a large law firm in 1994 and was made a Partner there in 1996.
His practice is civil and commercial litigation and his experience as a litigator is wide-ranging having handled cases in the State Courts and High Court and cases which have gone up to the Court of Appeal.
His practice also has a special emphasis on insurance related litigation and advisory work.  In this area, Nigel handles claims involving various classes of insurance such as Public Liability, Professional Indemnity, Fidelity Guarantees, Performance Bonds, Contractors' All-Risk, Motor Insurance and Work Injury Compensation and other construction-related claims. He also regularly advises Singapore and Malaysian insurers on drafting and structuring in relation to policy wording.  He advises on both contentious and non-contentious work. He undertakes both defence work and subrogation actions.
In a case involving marine policies, he successfully defended an insurer against a claim for commissions by an agent and successfully argued the contractual position on behalf of insurers in the reported case of JK Pte Ltd v Lonpac Insurance Berhad  [2011] SGHC 72 saving the insurers a few hundred thousand dollars.
He regularly advises clients on policy coverage and assists on conundrums such as multiple excess and defence costs clauses, limits of insurance coverage, non-reporting and limitation periods.  In a recent case, he was asked to advise on a product exclusion clause in a public liability policy which resulted in insurers denying coverage and saving on a significant payout.
Nigel has advised and represented underwriters in claims in the area of professional negligence, providing advice to professional indemnity insurers for lawyers, architects and engineers.  His practice encompasses construction related claims, acting for underwriters as well as construction professionals.  In construction-related litigation, he acted for insurers in a professional negligence claim against an architect involving a multi-million-dollar suit arising out of construction works on a conservation property.  The case involved complex engineering and architectural issues in a High Court trial lasting many months.
He has also acted for the owner of a private property damaged by MRT construction/tunnelling works.  The case was brought before the Land Transport Authority Compensation Board and involved novel issues of de-watering and damage caused by settlement of land.
He  acted for the architect in Wei Siang Design Construction Pte Ltd v Euro Assets Holdings (S) Pte Ltd [2018] SGHC 182,  a construction dispute between the owner of a conservation shophouse in the Chinatown heritage district, the main contractor and the professionals which involved the URA Conservation Guidelines.
He also handles road traffic and industrial accident claims and is regularly entrusted by clients to defend high quantum personal injury claims.  In other cases in this area, he successfully defended underwriters in a large personal injury claim where the interpretation of policy terms and the meaning of "road" under the Motor Vehicles (Third Party Risks and Compensation) Act were in issue.
He also successfully acted for the Plaintiff in the highly-publicized accident along the North South Highway involving a pile-up of 3 Lamborghini supercars.  One of the interesting issues raised in that case was whether the Motor Claims Framework (MCF) applied in accidents in Malaysia.  He recovered damages on a 100% for the client.
He regularly conducts seminars for insurance companies on all areas of insurance law.  Nigel is a member of the Law Society and the Singapore Academy of Law.  He is a Barrister of the Middle Temple, England.  He is a Commissioner for Oath and a Notary Public.
---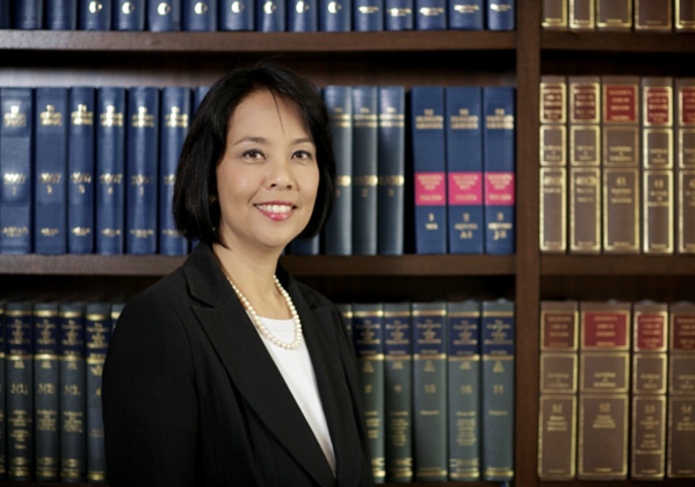 CECILIA HENDRICK
LLB Hons, National University of Singapore
Advocate & Solicitor, Singapore
CECILIA HENDRICK graduated from the National University of Singapore in 1986 and was called to the Singapore bar in 1987.
Cecilia practiced as an insurance litigation lawyer for a number of years in an established law firm before entering the insurance industry where she was a claims manager for 6 years with the broker who managed in the Law Society Professional Indemnity Scheme. She returned to practice in a law firm with a regional practice to develop their insurance practice before joining Bogaars & Din in 2013.
Cecilia has acted for a number of insurance companies for their liability insurance claims from property and casualty, industrial accidents to professional indemnity in the Subordinate Courts, High Court and the Court of Appeal.
Cecilia has advised on regulatory and policy coverage issues on both liability and contingent policies including those involving fraud and suicide which entailed attending coroner's inquiries.
In 2016, Cecilia had a few significant litigation successes:-
In Suit No. 477/2013 Gajentheran Marimuthu (A minor) v Joo Yong Co Pte Ltd & another v & 2 other third parties, she defended a lorry driver who claimed that he turned right at a traffic controlled cross junction when the traffic light was showing green arrow. The plaintiff, a motor cyclist who collided into him, riding in a motor cycle convoy back to JB, insisted that he did not beat the red light. The lorry driver had no witnesses while the plaintiff had 4 all from his motor cycle convoy. All 5 riders testified that the plaintiff had the right of way going straight. The lorry driver failed to convince the trial judge. However, on appeal to the Court of Appeal in CA/19/2015, Cecilia managed to reversed the decision on arguments based primarily on forensic evidence such as debris blood spatter position, vehicle damage pattern and inconsistent testimony.
In Suit no. 394/2012, Chua Ser Kenon v Karuppiah Jai Sankar & another , Cecilia reduced a doctor's claim for a hip fracture sustained from a collision with a lorry driver while crossing the road. The doctor, an orthopaedic surgeon in training, claimed substantial amounts for loss of future income. He argued that his residual hip pain affected his ability to perform operations. His claim was more than S$300,000. Cecilia reduced this by 90% to about S$30,000 during the assessment hearing.  The doctor engaged a Senior Counsel to argue his appeal to the Court of Appeal. The Senior Counsel argued that the principal in Blamire's case entitled the doctor to a substantial sum for loss of future earnings despite a lack of evidence. This would have developed our common law position, to insurers' detriment.  However, Cecilia managed to defeat Senior Counsel's argument and the doctor's appeal was dismissed with costs.
In DC 2907/2013/B Cecilia managed to discontinue a claim by an opportunistic plaintiff of more than S$300,000 filed in the State Courts with enhanced jurisdiction. The opportunistic litigant claimed damages against several insurers for a wrist injury allegedly caused by a multiple collision. Through persistent investigation and court searches, she established that the plaintiff had filed several claims through the years with several insurers arising from the same injury. She had also filed several suits through different law firms. The evidence unearthed forced this plaintiff to discontinue proceedings on the day of the hearing.
Finally, Cecilia was involved a reported decision of Planassure PAC v Gaelic Inns Pte Ltd  [2007] SLR 4060, where she defended an accountant on a professional malpractice case where his auditing failed to disclose the fraud committed by a restaurant manager.  Cecilia's argument that the restaurant manager's employers were vicariously liable for their employee's failure to be a whistle blower was accepted by the Court of Appeal and liability was apportioned between the accountant and their former client.  This case has developed the common law position in Singapore and has been cited in our local tort text books.
---
11 Beach Road
#03-01
Crasco Building
Singapore 189675
Tel : (65) 6538 8188
Fax : (65) 6538 5655
Email : [email protected]
Business Registration No : 53131105L